I2C PRECISION BAROMETER AND ALTIMETER
Product:HP204C
1、Descriptions
The HP204C employs a MEMS pressure sensor with an I2C interface to provide accurate Temperature, Pressure or Altitude data. The sensor Pressure and Temperature outputs are digitized by a high resolution 24-bit ADC. The Altitude value is calculated by a specific patented algorithm according to the pressure and temperature data. Data compensation is integrated internally to save the effort of the external host MCU system. Easy command-based data acquisition interface and programmable interrupt control is available. Typical active supply current is 5.3uA per measurement-second while the ADC output is filtered and decimated by 256. Pressure output can be resolved with output in fractions of a Pascal, and Altitude can be resolved in 0.01 meter.
2、Applications
1.Mobile Altimeter / Barometer
2.Industrial Pressure and Temperature Sensor System
3.Adventure and Sports watches
4.Weather Station Equipment
5.Indoor Navigation and Map Assist
6.Data loggers for pressure, temperature and altitude.
7.Panel computer
8.Variometers
3、Features
1.Operation temperature: -40~85℃
2.Supply voltage: 1.8V to 3.6V
3.Pressure range: 300mbar ~1200mbar
4.Programmable events and interrupt controls
5.Altitude Resolution: 0.02 meter
6.High-speed I2C digital output interface (Up to 10 MHz)
7.Fast conversion down to 2ms
8.Standby current <0.1uA, low conversion power, 2uA at 1 sample/sec..
9.Water proof design can use in 100m
10.Hermetically sealable for outdoor devices
11.Sealing designed for 2.5 x 1mm O-ring
4、Block Diagram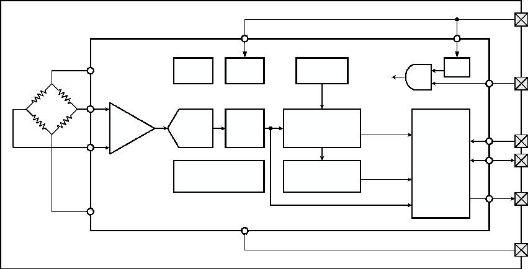 FREE HOT LINE:+86-400-788-7770
Tel:+86-769-81150556   Mob:+86-18929103949 Ms Tang
Tel: +86-769-85638990   Mob:+86-18923224605 Ms Ye
Email:
dgzm699@163.com
QQ:2057045156
Fax:+86-769-83351643
Head office:
No.8, Yanhe East Street, Ailingkan Village, Dalingshan Town, Dongguan City, Guangdong Province, China
Foshan office:
No.169 Rongqi Road,Ronggui Village,Shunde District,Foshan City,Guangdong Province,China
Shenzhen office:
Baifuhui Industrial Park,Jianshedonglu Road,Longhua District,Shenzhen
City,Guangdong Province,China
Zhongshan office:
Shijihaoting,Longchang Road,Dongsheng Village,Zhongshan City,Guangdong Province,China
Hangzhou office:
Jiangnanmoka,Wenyan Village,Xiaoshan District,Hangzhou City,Zhejiang Province,China
Office Website:
www.topctc.com