NON-ISOLATED LED LIGHTING DRIVER IC WITH BUILT-IN HIGH-VOLTAGE MOSFET,HIGH PFC AND HIGH CONSTANT CURRENT ACCURACY
SDH697XS is designed for non-isolated LED driving with floation buck structure,built-in HV MOSFET and depletion mode MOSFET are available.With this structure,inductor current is sensed and closed-loop is formed with the internal error amplifier for high constant current accuracy and high input/output regulation rate.Also,high PF in full range for decreasing switching loss and improving the conversion efficiency.
Furthermore,SDH697XS has a built-in VCC regulator and a high-voltage power supply controller,which is able to supply power to VCC capacitor iin a certain VCC range without any peripheral power supply or HV startup circuit,saving the system cost and volume.
SDH697XS integrated various protections,such as output open circuit protection ,output short circuit protection,cycle-by-cycle over current protection,and over temperature protection.
The start-up current and operating current are low and highlight LED can be driven with high efficiency in full range(85VAC-265VAC).
FEATURES
Proprietary constant control method(Patent)

Built-in high-voltage power supply

Built-in VCC regulator

Built-in HV power MOSFET and depletion for LED(<3%)

Constant current with high accuracy for LED

PF>0.9 in full voltage range

Boundary-conduction mode

LED short circuit protection

LED open circuit protection

VCC under voltage protection

Over temperature protection

Over current protection

Internal current dropping in high temperature condition
Application
Bulb Lamp
T5/T8 LED Lamp
Various LED lighting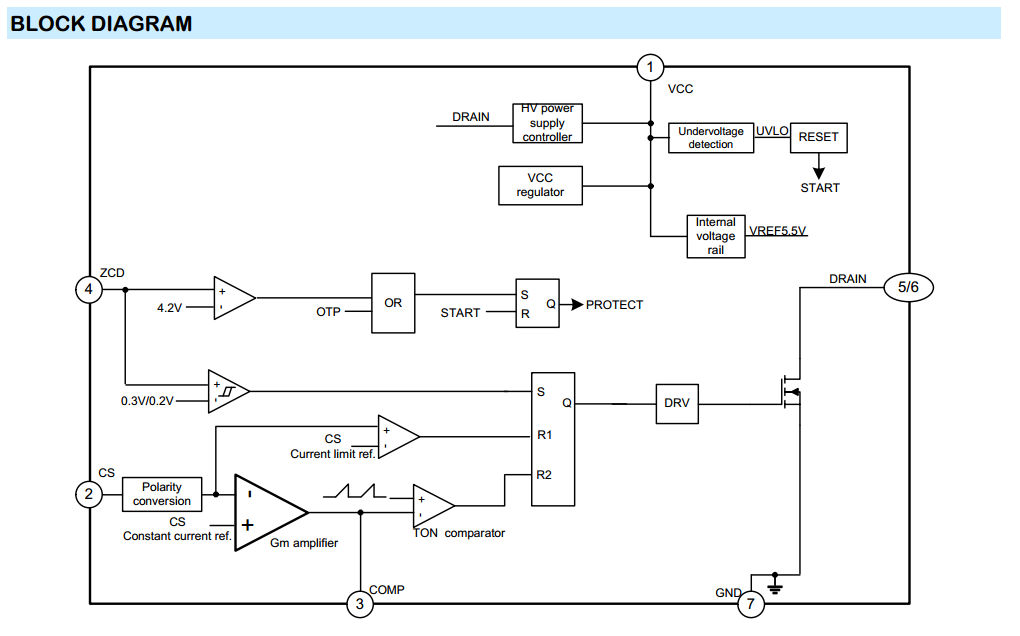 For more information,pls call at +86-15015274260 or email to :lynn@ctc-semi.com