5V2A- EMC-Spec.
(1). Input Characteristics :
1. Input Voltage:90VAC-300VAC Frequency:47-63HZ
(Electrical testing range 110VAC~270VAC)
2. Rated Input:110VAC~270VAC
3. Input Current:0.3A Max AC 110-270V
4. Stand-by power consumption: below 0.1W
(2). Output characteristics:
1. Rated Output Voltage:DC5V
2. Output Voltage Tolerance:DC 4.75V - 5.3V
3. Output Voltage Regulation: DC 4.75V - 5.3V
4.Rated Load:2A
5. Output Ripple Voltage:Below 100mV (Input Voltage 110VAC-270V AC)
Testing condition:Ripple testing,By using 10UF electrolytic capacitor and 0.1UF capacitor parallel with output terminal, the bandwidth limit- 20MHz
6.Output Power:10W
7. Efficiency:The smallest 79%
(3) Protection Function:
1.Output Over Current Protection(OCP):2.3A
2. Output Over Voltage Protection(OVP):15V
3.Output Short Circuit Protection:No output, After remove the short circuit, it can restart automatically.
(4) Environmental:
1.Operating Temperature:0-40℃
2. Storage Temperature:-20-70℃
3. Relative Humidity:5% R.H --- 95% R.H
4. Atmospheric Pressure:70-106KPa
(5) Hi-pot Testing:
3KV Hi-Pot-10mA 1 min testing
(6) Burn-in test:
Input AC220V, loading: 5V-1A,temperature 40℃,aging 100% 4 hours without abnormal
(7) Casing Temperature:
90-270V Full load: 100%,temperature raising less than 45K
(8) Drop Test:
1.0 meters height, free fall in the marble ground, 2 times for each side .The adapter no damage and functions normally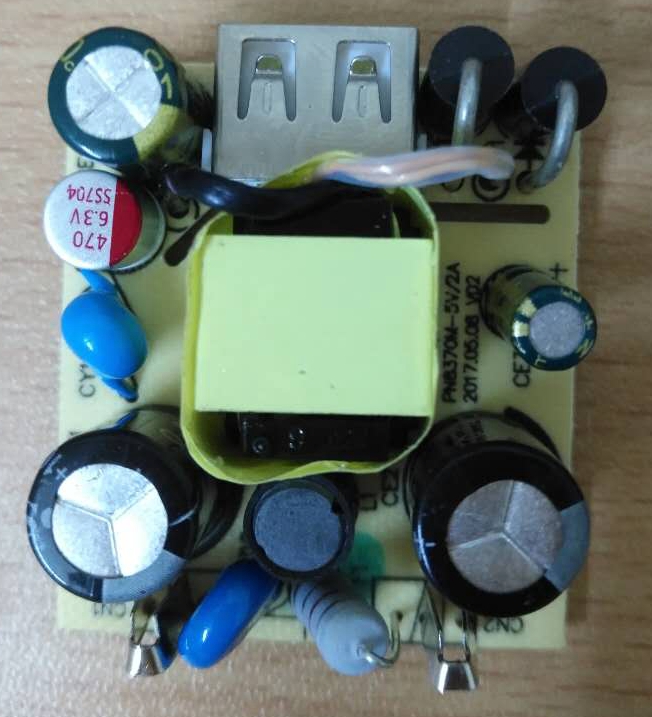 FOR MORE INFORMATION,PLS CONTACT : lynn@ctc-semi.com
What's Apps: +86-15015274260
Wechat: 15015274260